Waste Compactor Equipment Hire in the South West
If you're in need of an on-site baler rental or waste compactor equipment, look no further than Devon Contract Waste. We operate throughout the South West, serving businesses in areas such as Exeter, Plymouth, Taunton, and St Austell. Get in touch with our experienced team today for a free quote.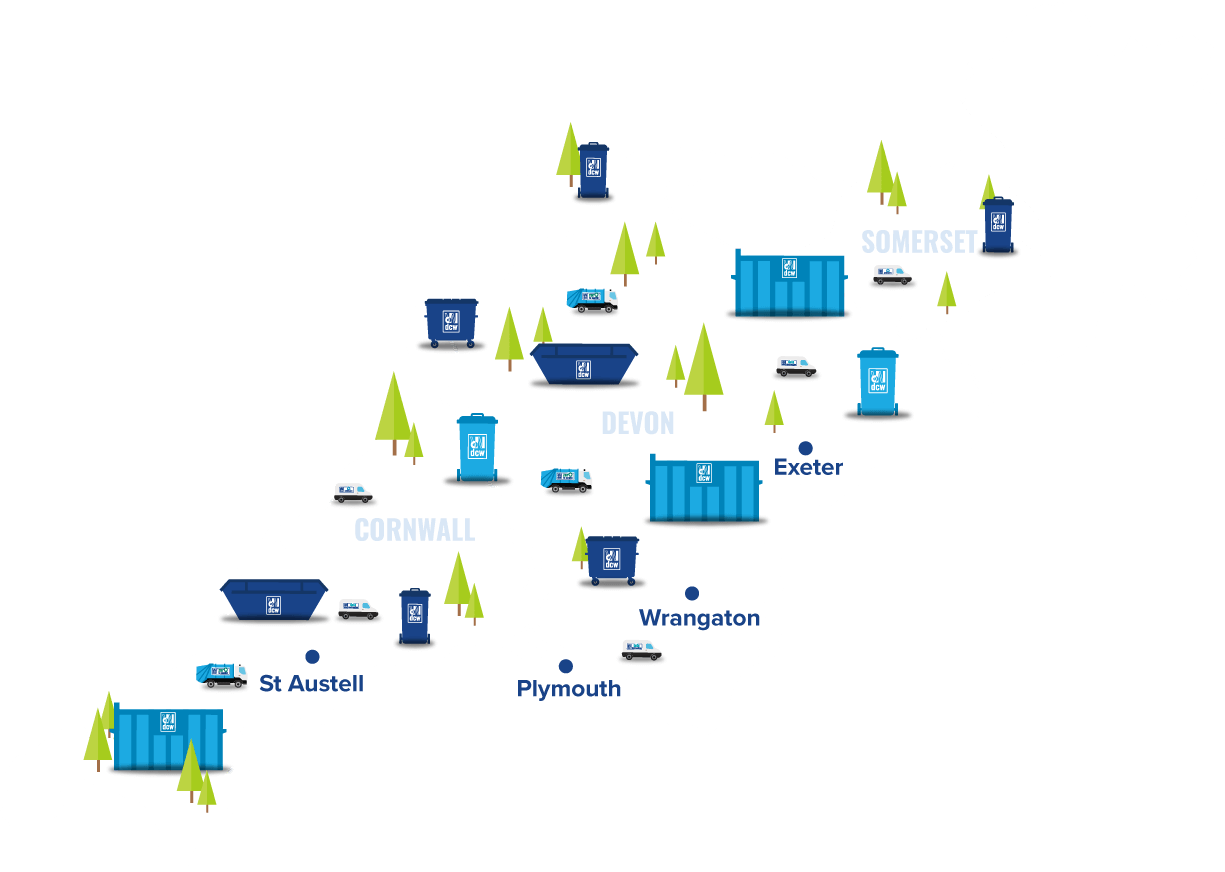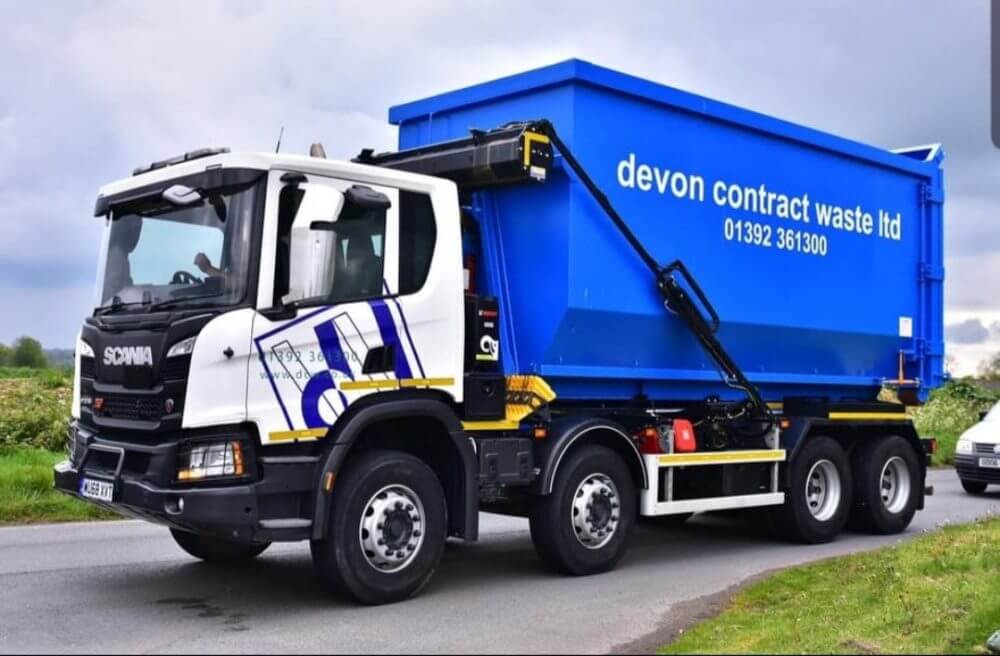 Tailored Compactor Rental Services
We provide tailored short or long term rental packages to suit your business' needs, with the option to include maintenance support. Whether you need baler rental, compactor rental or are looking to purchase equipment, get in touch with our team and we'll advise you on the best products and services to suit your requirements.

Our Equipment For Hire
JPG98 (100 and 101)
A portable packer measuring 26m3 and with a compaction ratio of up to 5-1. Available for purchase or rental, this packer will generate considerable savings and maintain a tidy waste compound.
ACM Packer and ACM Packer 1
A portable waste compactor with a bin lift feature and the capacity to handle bins measuring up to 1100 litres. Available to rent or purchase.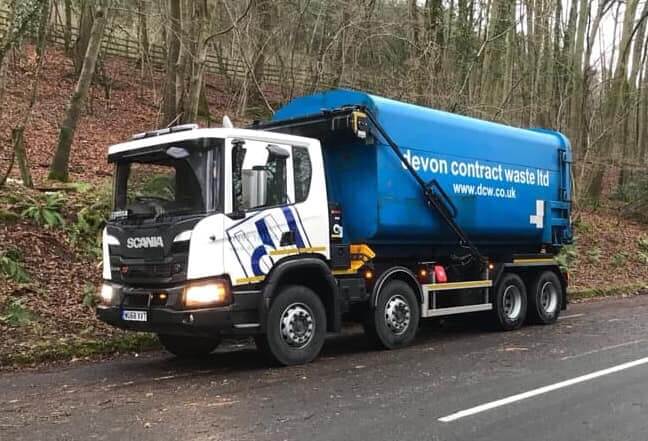 Cost-Effective Solutions
Devon Contract Waste's team of experts are well equipped to help you find the most cost-effective solutions for your business and can source suitable equipment to be delivered directly to your site. We have a range of options to suit all budgets and requirements, so you're sure to find something that suits your needs.
We have a large selection of mill size balers, waste compactors, portable compactors and more, so get in touch today to discuss your requirements.
What our customers say
We are proud that so many of our customers come back to us every time for all their commercial waste disposal needs. You can find out more about what our customers think below.
Testimonials
"GK Signs have been using DCW for a number of years to manage the collection and disposal of our waste. Initially, our relationship was formed to service our site in Exeter, Devon, but this has now developed into a national agreement. DCW are always able to meet our requirements, which can at times be demanding. From the office support through to delivery drivers, DCW are very flexible and fully support GK Signs."
Colin Green,
GK Signs Ltd Via email
Testimonials
"Like all companies, this period has been difficult for Twofour Group Ltd. However, we are successfully attempting to return to some form of normal working practices and with the assistance of efficient and adaptable contractors, this goal is hopefully easier to achieve. DCW are without doubt the best waste contractor that we have dealt with, in my 13 years at this company... I would have no hesitation in recommending DCW with their 'Zero to landfill' ethos being an important virtue with our company."
Graham K. McCormick,
Twofour Group Ltd Via email
Testimonials
"As always if you have a problem DCW will help. We have a depot over 200 miles away from the main site that needed help with waste management. One quick email to DCW and the issue was quickly resolved. The simplicity of having all the waste managed from one place and one number to call for help make this a superb company for national services with a local approach."
Justin Holloway,
Bandvulc Tyres Ltd Via email
Testimonials
"We've been DCW customers for about 3 years, maybe longer. Their zero to landfill promise aligns with our ideals, and makes our tenants very happy. They don't need to sort their waste to know that if it's recyclable, it gets recycled. Zero hassle, zero to landfill. Accounts and customer services staff have always been very helpful and friendly.

If you haven't tried them, what have you got to lose?"
Rhiannon, Hub Manager,
Tavistock Enterprise Hub Via twitter
Testimonials - copy
"As a business we strive to maximise waste for recycling, however as a busy exhibition and conference centre found it difficult with traders not necessarily caring of the way in which they dispose of waste. In working with DCW, we have been able to achieve our ambitions and easily, thanks to the fantastic technology they use. We are now proudly recycling the vast majority of waste generated."
Sarah Rich, Events Manager,
Westpoint, Exeter
Testimonials - copy - copy
"DCW has provided a sterling service to Supacat Ltd. They offer a timely response to enquiries, and their customer service is second to none. DCW has helped us to improve our environmental performance and reduce costs."
Rosie Piper, Sales & Marketing Admin,
Supacat Ltd
Testimonials - copy - copy
"After experiencing a series of inconsistent collections and communication difficulties with our previous waste management provider, we switched to DCW who now handle our general waste and recycling requirements for our two sites in Somerset. We are extremely happy with the excellent service we receive from DCW. The transfer process was easy and simple and it's handy to have a monthly call with the team. Even though DCW offers competitive rates, we primarily switched to this local recycling company for a better service as our previous provider was unreliable. I cannot fault the DCW team's work and I look forward to working with them in the foreseeable future."
Tristan Savage, Managing Director,
Falcon Vehicle Solutions
Testimonials - copy - copy
"We've been dealing with DCW for several years now and I am constantly grateful to them for their knowledge and ability to respond to the currently ever-changing situations for the education sector. Always there at the end of the phone when the latest Covid guidance for schools changes and we have to adapt our processes. It's nice to not have to worry about the waste chain when there is so much else to consider at the moment."
Jamie Halse, Estates Manager,
Stover School
Testimonials - copy - copy
"Effective recycling is hugely important if we are to tackle the plastic pollution problem, and we are pleased to be working with DCW with our joint focus on continuous improvement."
Becky Blench, PR and Social Media Assistant,
Riverford Organic Farmers
Testimonials - copy - copy
"It's great that we have this option to recycle, absolutely fantastic, as it's a lot of plastic and a lot of cardboard!"
Testimonials - copy - copy
"We are so excited to be able to open Roly's Fudge in Bude and to link up with DCW. To know that we will have zero waste going to landfill is a huge factor in choosing to partner with DCW. Not only that but we have experienced great service too in all of our collections and any communications between us."
Testimonials - copy - copy
"Minimising our environmental footprint in an important value for BakeryBits and so making sure that the waste we do generate is handled properly is essential. DCW does this – also phone calls and emails are replied to quickly and helpfully, which for us, sets DCW apart."