Caring For Communities At Home And Abroad
As an established business, we are in a position to support charities at home and abroad to make a difference in communities. We are regular sponsors of local causes and events in the South West, and are proud to work with several charities to deliver education and sanitation projects in Africa. Thank you to our clients and partners who make this valuable work possible.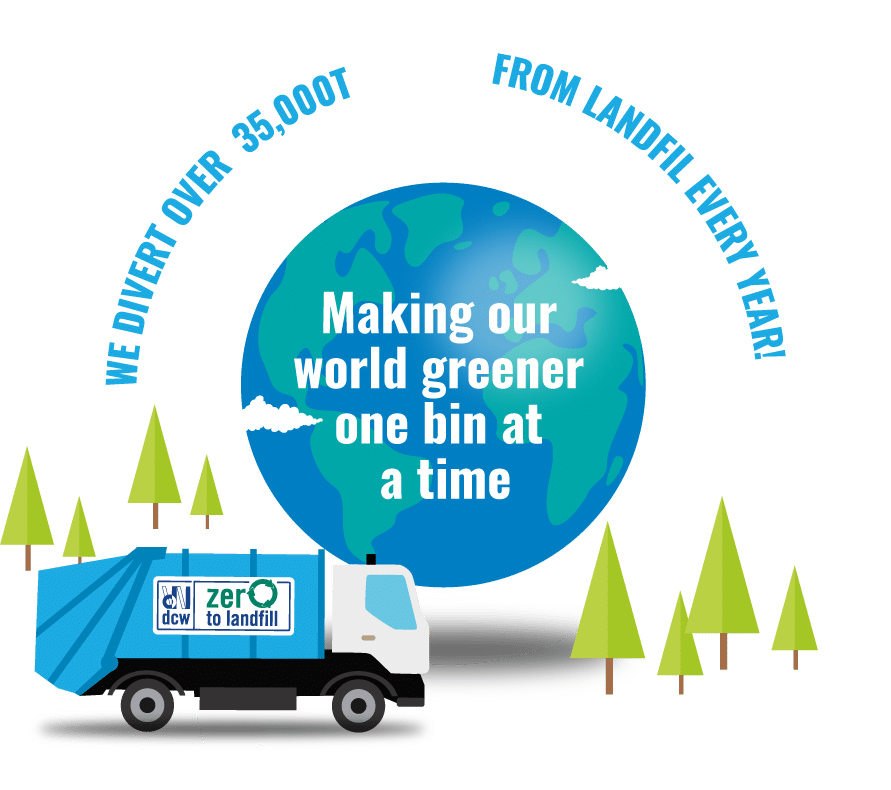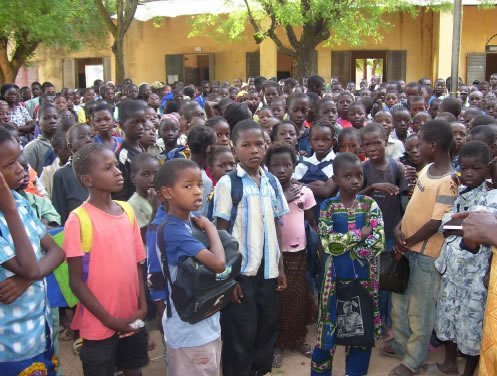 Child Hope Ministries
Child Hope Ministries is a not-for-profit community-based organisation that was formed by local people with a vision to support, unite and promote community development in vulnerable communities in Jinja, Uganda, and neighbouring districts. Its goal is to promote community empowerment by building facilities to house HIV/AIDS prevention programmes, care services, income generating activities and education.
How are we helping?
In 2014, we donated funds to build a classroom in the grounds of the Child Hope Ministries orphanage, enabling the charity to educate more of its resident children. In 2016, DCW purchased the roof for an expanded children's home on the site, and we pay the home's rent each month to enable the charity's limited funds to stretch further.
Our Work In Kibera
Only three miles from the affluent city of Nairobi, Kibera is one of Africa's largest slums which houses approximately one million people in squalid conditions. One in five children in Kibera don't survive beyond the age of five due to the lack of sanitation and the associated prevalence of vermin. DCW has partnered with a local charity, Riziki, to help manage the waste in Kibera.
How are we helping?
We employed four young men who first carried out a major village-wide clean-up around an area of 500 homes during which all waste was removed. They now operate an effective sack collection service for general waste, food waste and recycling. The recycling is sold to traders, the food waste is composted to be sold to local farmers, and the general waste goes to landfill. We also appointed a local manager with an existing commercial waste collection service. We equipped him with a 12-tonne refuse truck to replace his hand cart. This has allowed him to expand his commercial waste rounds to other areas of Nairobi, which in turn subsidises collections in Kibera for those who cannot pay. The project is now self-funding and expanding every year, creating jobs, improving sanitation and engendering more respect for the people that collect the waste.
What our customers say
We are proud that so many of our customers come back to us every time for all their commercial waste disposal needs. You can find out more about what our customers think below.
"Like all companies, this period has been difficult for Twofour Group Ltd. However, we are successfully attempting to return to some form of normal working practices and with the assistance of efficient and adaptable contractors, this goal is hopefully easier to achieve. DCW are without doubt the best waste contractor that we have dealt with, in my 13 years at this company... I would have no hesitation in recommending DCW with their 'Zero to landfill' ethos being an important virtue with our company."
Graham K. McCormick,
Twofour Group Ltd Via email
"We've been DCW customers for about 3 years, maybe longer. Their zero to landfill promise aligns with our ideals, and makes our tenants very happy. They don't need to sort their waste to know that if it's recyclable, it gets recycled. Zero hassle, zero to landfill. Accounts and customer services staff have always been very helpful and friendly.

If you haven't tried them, what have you got to lose?"
Rhiannon, Hub Manager,
Tavistock Enterprise Hub Via twitter
"As a business we strive to maximise waste for recycling, however as a busy exhibition and conference centre found it difficult with traders not necessarily caring of the way in which they dispose of waste. In working with DCW, we have been able to achieve our ambitions and easily, thanks to the fantastic technology they use. We are now proudly recycling the vast majority of waste generated."
Sarah Rich, Events Manager,
Westpoint, Exeter
"DCW has provided a sterling service to Supacat Ltd. They offer a timely response to enquiries, and their customer service is second to none. DCW has helped us to improve our environmental performance and reduce costs."
Rosie Piper,Sales & Marketing Admin,
Supacat Ltd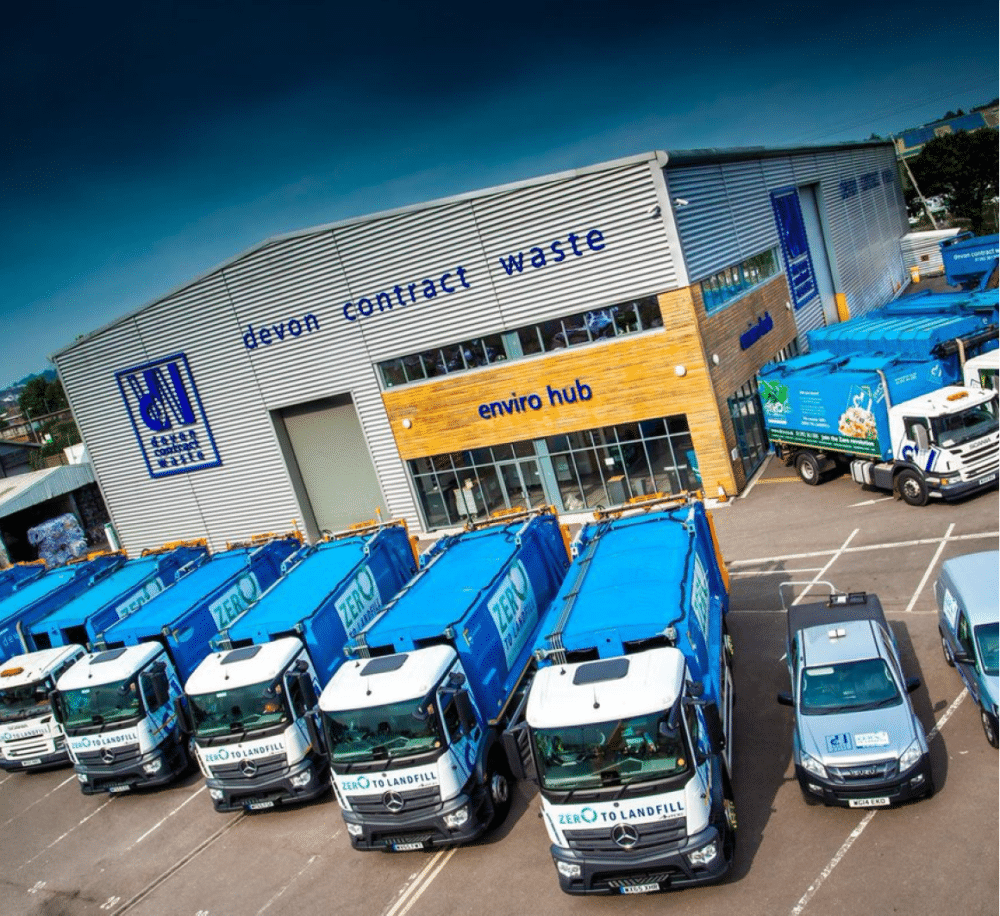 Contact Your Local Commercial Waste Experts Today
Serving commercial clients in Exeter and across Devon, as well as bordering areas of Somerset and Cornwall, we help commercial organisations of all sizes to dispose of their waste quickly and efficiently.
Our commercial waste services cover the collection and disposal of general, paper and cardboard, timber, plastic, glass and metal waste materials, all of which are recycled where possible. Any waste that cannot be recycled is sent for incineration at an Energy for Waste centre, enabling us to honour our Zero to Landfill commitment. Serving commercial clients in Exeter and across Devon, as well as bordering areas of Somerset and Cornwall, we help commercial organisations of all sizes to dispose of their waste quickly and efficiently. We are the only company in this part of the UK that is committed to recycling as much waste as possible and to maintaining a Zero to Landfill policy in the process, making us the perfect partner for local companies that wish to enhance their environmental credentials. To find out for yourself why we are widely acknowledge to be the leading commercial waste recycling company in this area of the United Kingdom, call and speak to us about your requirements today.
Contact the Experienced
Team at DCW
Contact DCW for a cost effective and sustainable waste management solution. For a no obligation quote complete the form or call today on: