In this month's blog, DCW's Managing Director Simon Almond takes you on a virtual tour of the new Enviro Hub and reflects on how far the waste management and recycling firm has come since the devastating fire destroyed the old HQ in 2017…
For those who have been following our journey, you will know that in March 2017, Enviro Hub HQ in Exeter was burnt to the ground by a devastating fire. Almost four years later, we are delighted to have moved back home and into our new state of the art HQ on Marsh Barton Road. I look forward to welcoming visitors but for now, here's an insight into what you can expect to experience and see when visiting.
Welcome to the new DCW Enviro Hub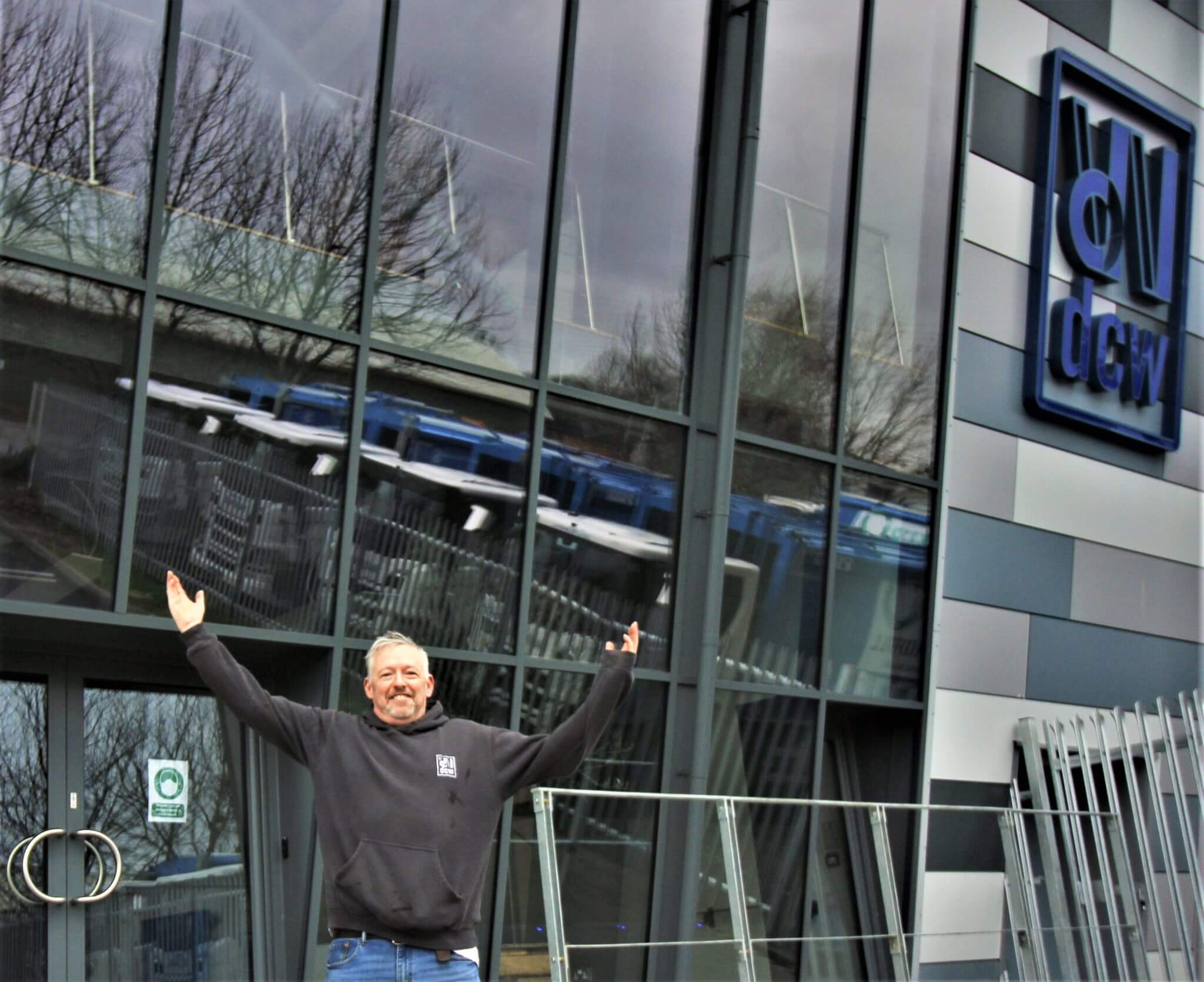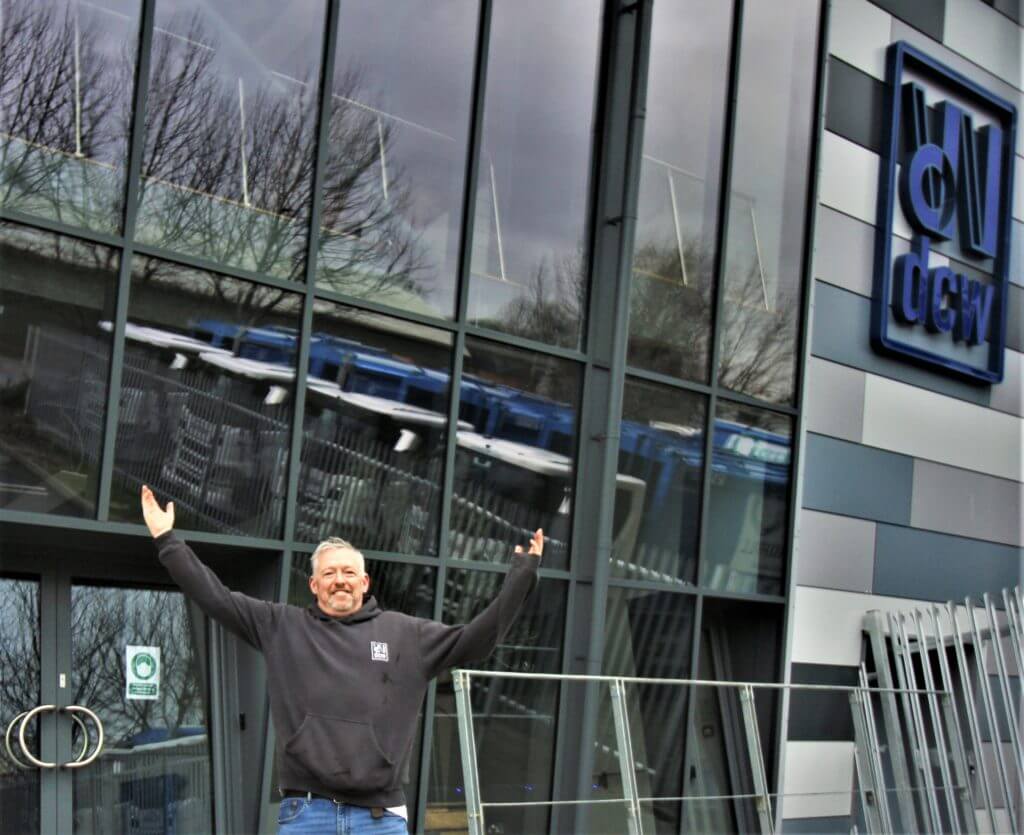 Despite the pandemic setting the construction timetable back on a number of occasions, we moved back in just before Christmas.
Located on the same site as the original building, Enviro Hub is an impressive 18,000 sq ft and is home to 74 employees, the Exeter fleet of 28 vehicles and DCW Polymers, our specialist plastics reprocessing plant, previously based in Wrangaton.
As an environmentally sustainable waste management company which strives to encourage other South West businesses to adopt similar values, we were keen for the new highly insulated Enviro Hub to include environmentally friendly features. We now have a water harvesting system in place collecting rainwater which is re-used throughout the premises to complete everyday tasks such as lorry washing. The Enviro Hub is also home to an air source heat pump and 200 solar roof panels which generate electricity.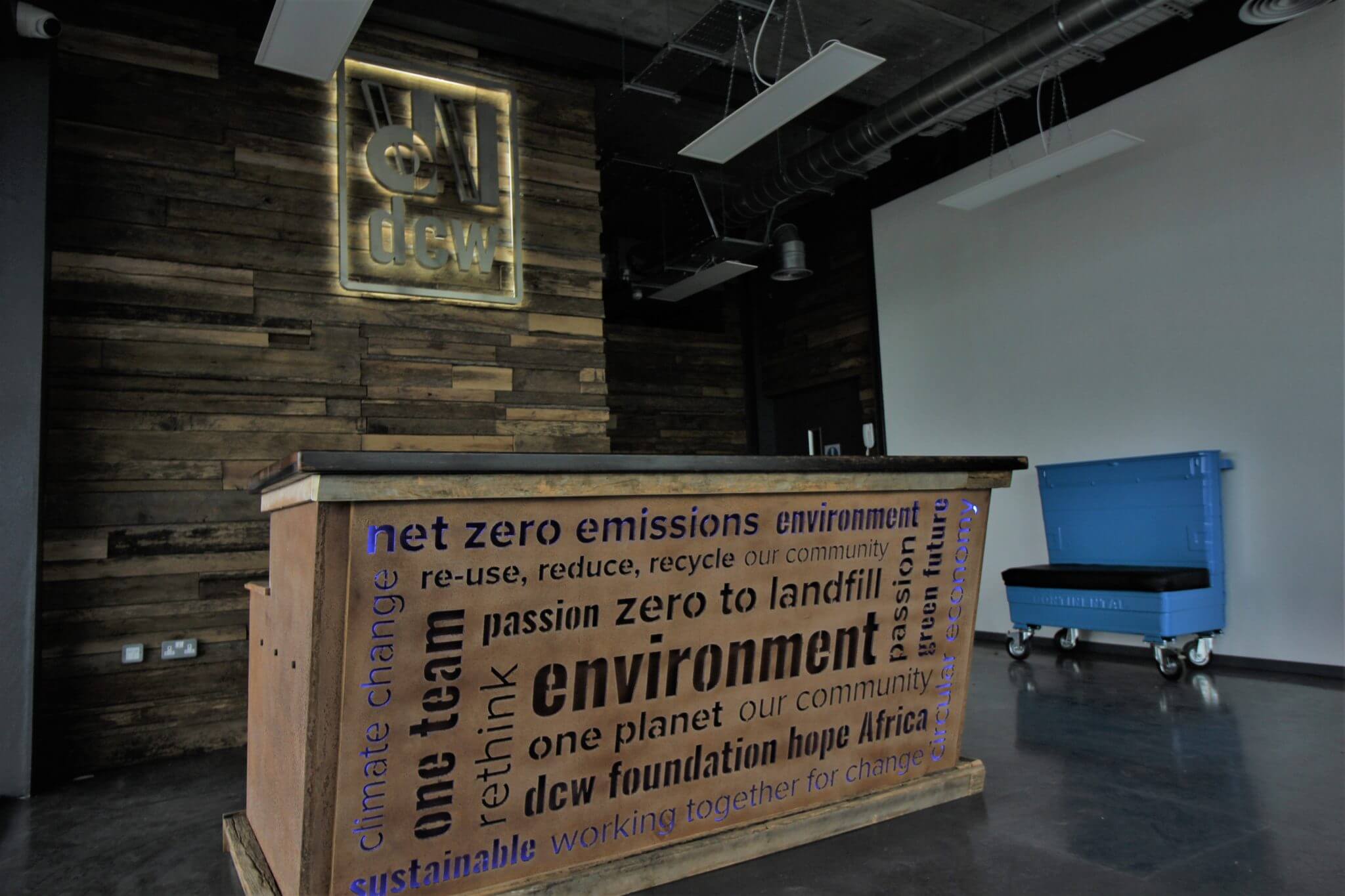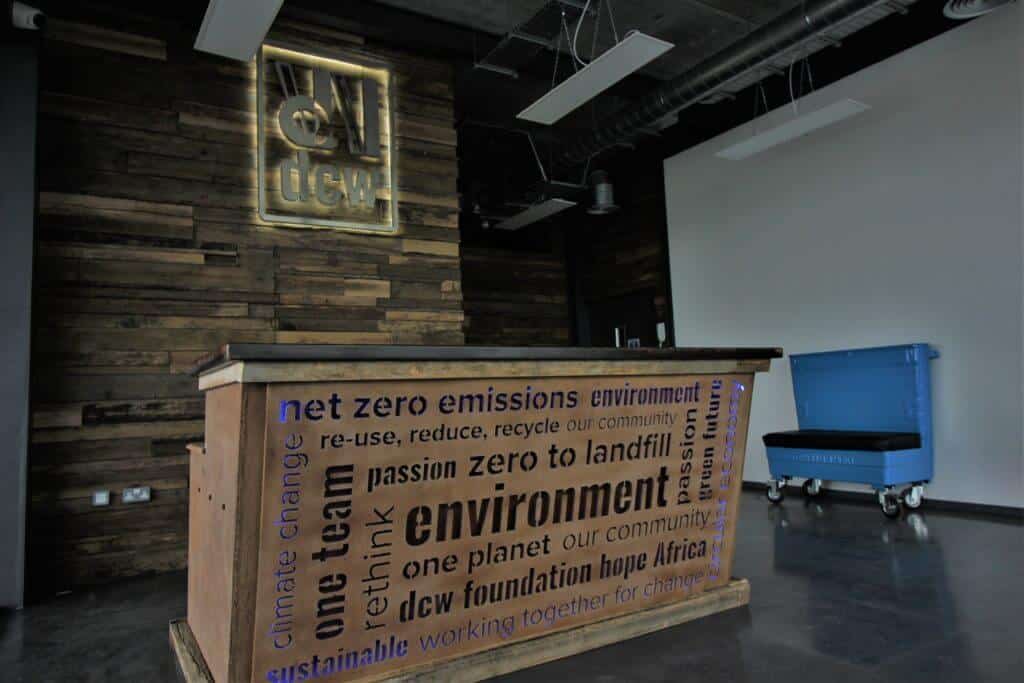 Inside, guests are greeted by a stylish reception area including seating,  created from old DCW containers, a reception desk and walls which incorporate recycled wood and a bench and side table which have been made out of recycled plastic processed at DCW Polymers. More information on that venture will be coming soon!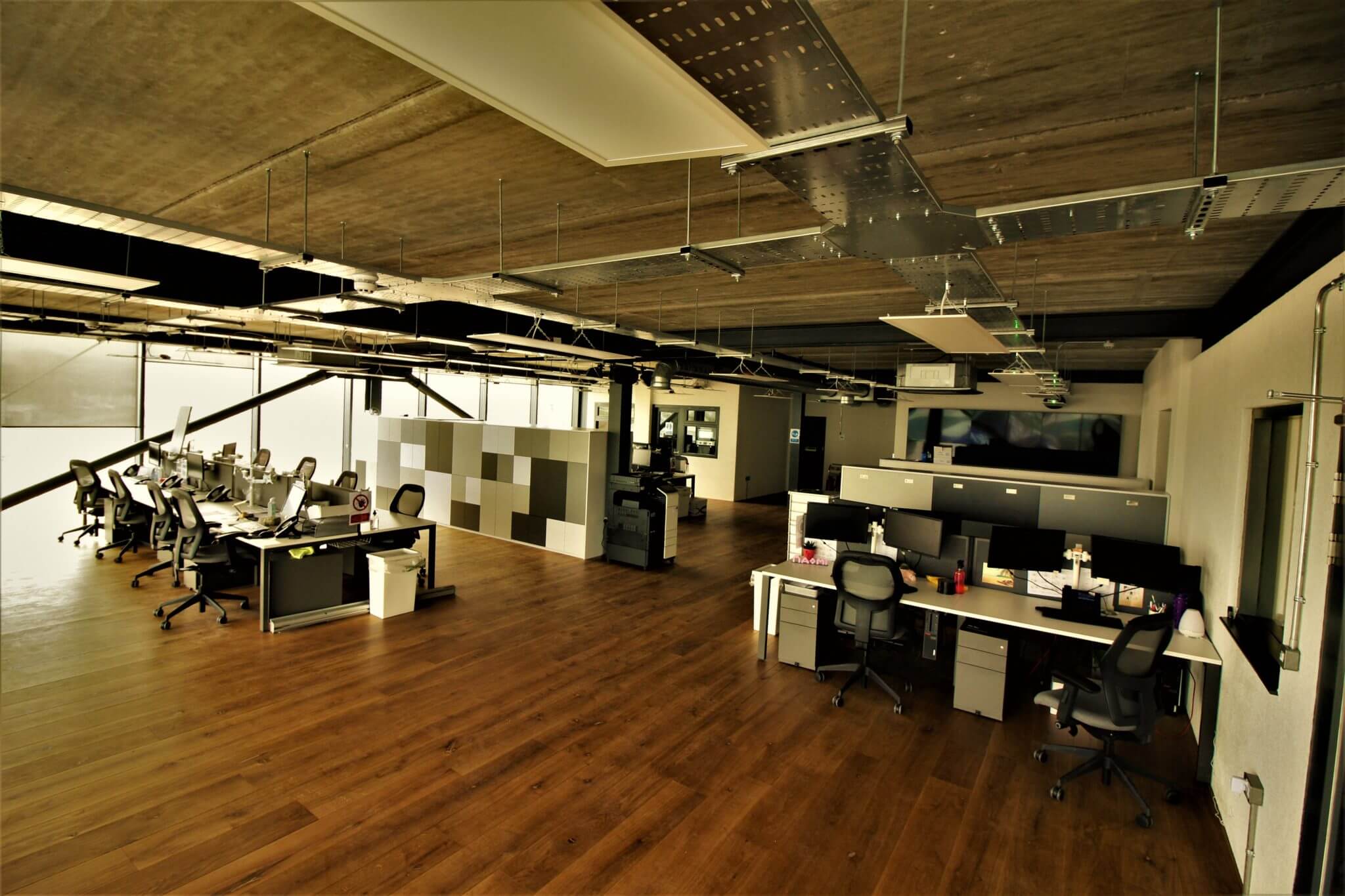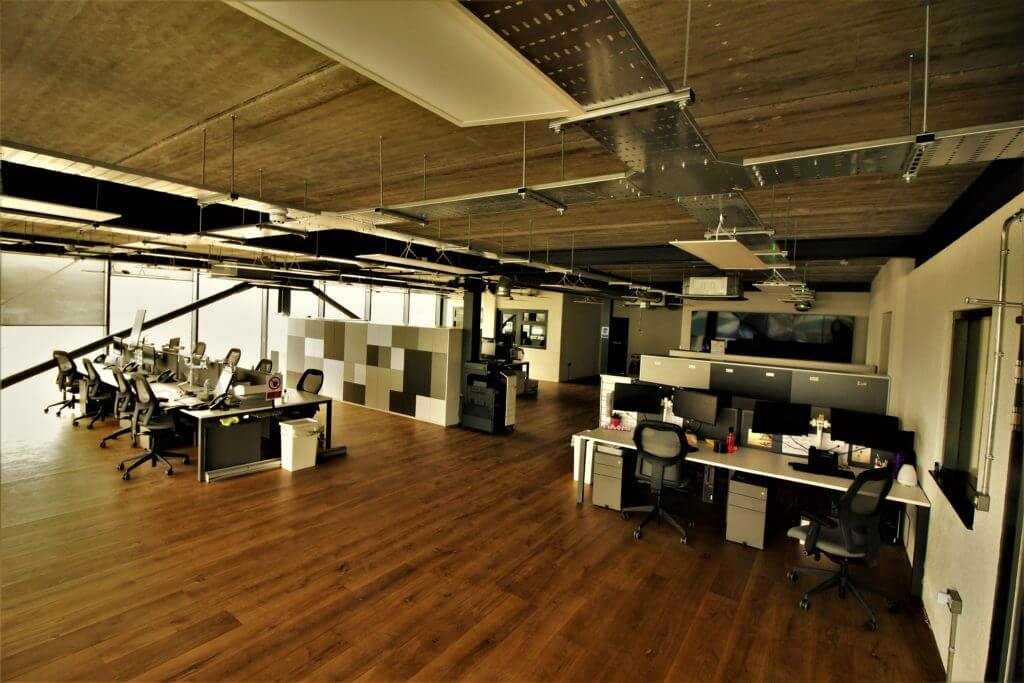 Upstairs, we opted for a sociable, open plan layout. Our excellent team is at the heart of everything we do at DCW so it was important for us to have an open plan, spacious work area where the team communicate easily. The floor to ceiling windows ensure plenty of light floods the office and we have the most spectacular views over Exeter.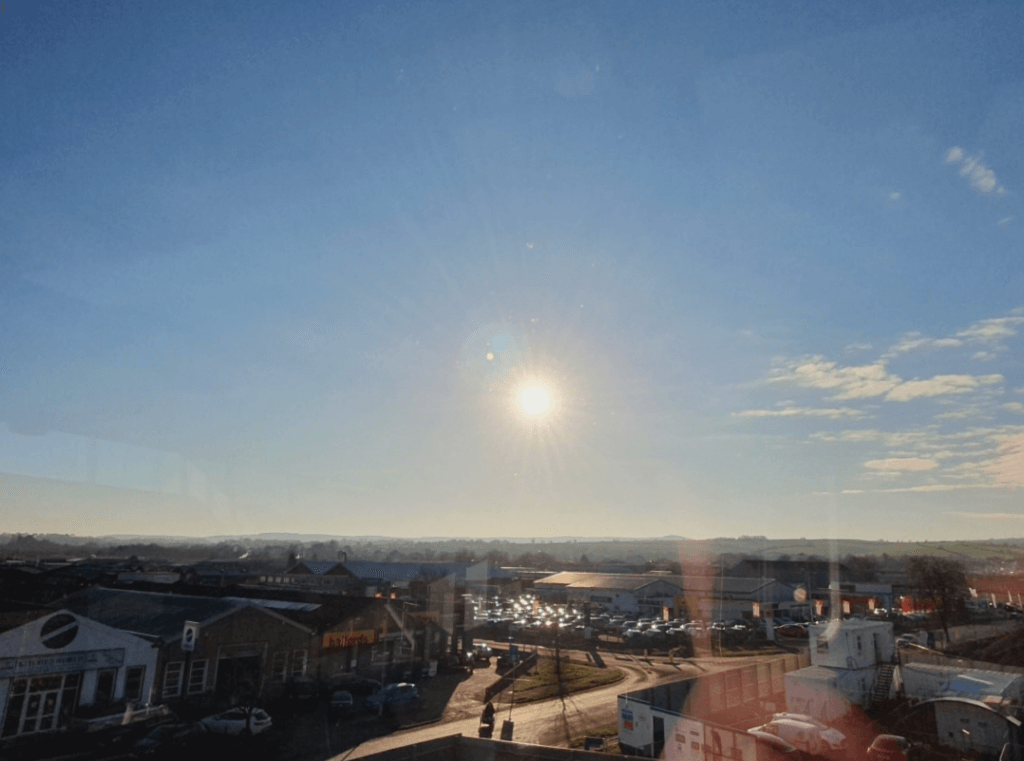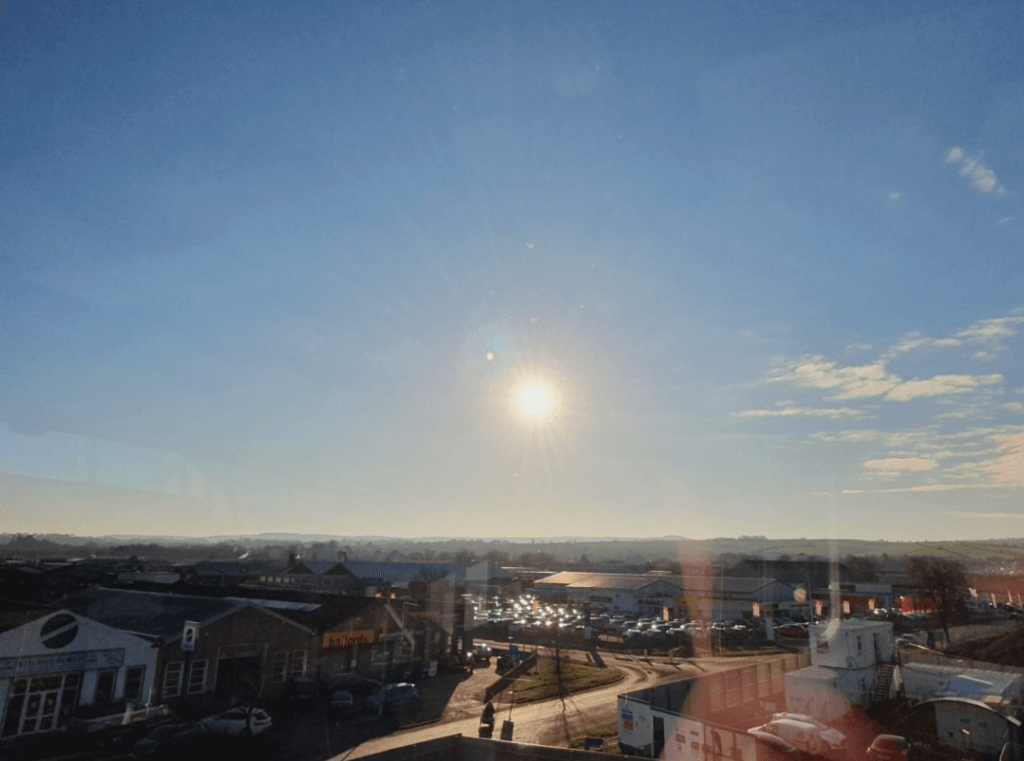 Reflecting on the last four years
We were left with absolutely nothing when the fire engulfed the original Enviro Hub in 2017, but we didn't let it stop us from continuing to grow the business. Thanks to the incredible resilience and hard-work of the DCW team, we have come back bigger, stronger and more environmentally responsible than ever before.
We have achieved a great deal in the last year alone. In April 2020, we invested £280,000 in a state-of-the-art plastic processing machine at DCW Polymers which is capable of processing in excess of 100 tonnes of plastic a week. It's an incredible piece of kit and will transform the way in which we recycle and reuse plastic in the South West. The machine turns waste plastics into granules, which go back into the manufacturing process and reduce the use of virgin plastic in manufacturing. If you would like to find out more about our plastics recycling service, please do contact the team by clicking here. Trust me when I say, they know their stuff!
Next, we invested £456,000 in three new environmentally efficient trucks to add to the Exeter fleet. Now out on the city's roads helping to collect over 50 tonnes of mixed waste per hour and diverting it from landfill, two of the vehicles are Euro 6 Scania mobile compaction trucks. These are the lowest emission vehicles available and are fitted with CCTV as well as cyclist protection and the very latest in bin weighing technology. The third, a Mercedes 32 tonne hook-lift truck, is also a low emission vehicle and supports DCW's growing skip operation.
To top off our latest expansion plans, we have welcomed eight new employees to the picking line at our Thorverton Road commercial recycling centre. In what has been a tough time for so many, we're delighted that our expansion has allowed us to create much-needed job opportunities for local people.
The opening of the new Enviro Hub, coupled with our expansion really does mark a new chapter for DCW. We look forward to seeing what the future holds and I can't wait to start welcoming guests inside the new Enviro Hub once lockdown restrictions are lifted.
Simon Almond